Sikh Volunteers Australia is a non-profit volunteer organization. The aim of the organization is 'Well being & prosperity of everyone'. They provide free food to the less fortunate and needy. Sikh volunteers Australia have recently been providing free food for bushfire victims in Victoria have been hailed as "legends" by national main stream media. They have crisscrossed the fire-affected regions, serving hundreds of people who were affected by recent bushfires. Undeterred by the smoke and panic they travelled to fire-threatened communities and helped feed anxious locals and travelers until they were evacuated. Sikh Volunteers Australia was founded by the burgeoning Sikh community in Melbourne's south east about six years ago.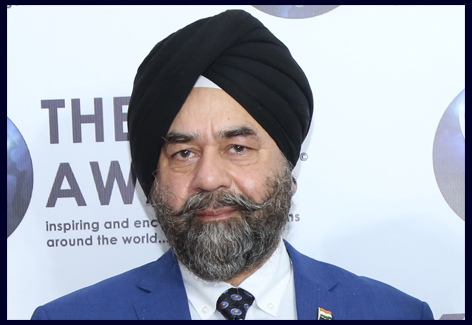 Gurinderpal Singh was born in Amritsar in 1968 and currently resides in New York. In India he completed a master's in World History in Punjab University and holds a gold medal from the Khalsa College Amritsar in computer applications. To give back to his community back home in India, he financially adopted 24 children from 6th grade to 12th grade to sponsor their education. He started work on the Saragarhi project in 1987 by finding 19 out of the 21 families of the Saragarhi Shaheeds. He published 'The Epic Battle of Saragarhi'. Gurinerpal Singh visited the site of the battle and performed an Ardaas and hoisted a Nishan Sahib in July 2019. The book was recently used to produce the movie "KESARI" – starring Akshay Kumar.
Rishpal Singh Rekhi, better known by his stage name Rishi Rich is arguably the most successful Asian music producer our generation has seen. His unique and creative beats are synonymous with fans and artists alike. Recognized from a young age for his innate love of music, the rising star signed his first album at the age of fifteen under the production of '2 Kool'. Rishi went on to co-produce ten Asian music albums before working on his first solo album entitled 'Simply Rich'. It debuted at No.1 in the Asian charts. The Project with 2point9 Records and his produced songs have appeared in a number of Bollywood films. He now runs Rishi Rich Productions with contracts with a number of British Asian artists. Currently based in Mumbai Rishi continues to produce music for many Bollywood blockbusters including Gullyboy which was nominated for a Oscar earlier this year.
Chardikla Time TV is run and owned by the Chardikala Group under the far sighted and dynamic leadership of Mr Jagjit Singh Dardi, the Chairman of this group. Chardikla Time TV is one of the top ranking satellite channels and has acquired immense popularity around the globe. It is the fastest growing channel available on most media platforms around the world. The group publishes newspapers and magazines namely 'Daily Chardikala', 'Daily Bharat Desh Hamara', 'Monthly Chardikala' from the capital city of Delhi and Patiala. The 'Daily Chardikala' has been published for the last 45 years and 'Monthly Chardikala' is a No1 Punjabi family magazine certified around the globe and the only Punjabi Magazine certified by Audit Bureau of Circulations, India. Social reform through education is a passion with Jagjit Singh as he is the founder and Chairman of Shri Guru Harkrishan Group of Public Schools and Colleges, Patiala.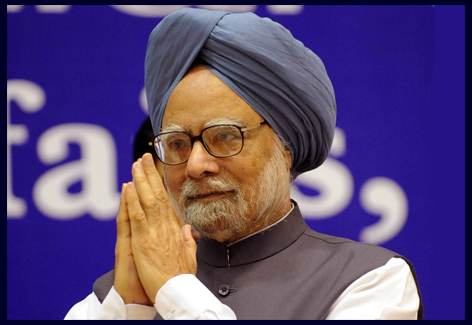 Manmohan Singh Ji is an Indian economist, academic and politician who served as the 13th Prime Minister of India from 2004 to 2014, becoming a first Sikh in office who served two consecutive terms as prime minister. Born on the 26th September 1932 in Gah, now in Punjab, Pakistan, Manmohan Singh's family migrated to Amritsar in India during partition in1947. In his early education he studied at the Hindu college and later at the Punjab University. After obtaining his doctorate in economics from Oxford, he worked for the United Nations during 1966–69. Before his political career began, Manmohan Singh was an advisor to the Foreign Trade Ministry, Chief Economic Advisor in the Ministry of Finance (India) and Governor of Reserve Bank of India and Head of the Planning Commission.